COVIL INDIA












COVIL INDIA is an upcoming Indo-French Private Sector Joint Venture between COVIL Ingénierie, Lissieu, France and Synchronous Project Engineering Consultancy, Kolkata ( formerly Calcutta ), India.
Disclaimer :
While making and maintaining this site we have sincerely tried to put all authentic information. As per our present knowledge we have not made any false statement or error. However, as per human nature we may have committed some errors not yet discovered and rectified by us. We are continuously trying to find and rectify such errors. We are extremely sorry for any inconvenience caused to any one for such errors. However, any consequential or any other types of expenses incurred by any person / organization / company etc. for such unintended errors won't be financially compensated by us. We express our deep regret for this inability of ours.
We have provided some web links of others in our site with the primary intension of helping our visitors. The promotion and statements provided thru this links are directly displayed and maintained by others and not controlled by us. We urge our visitors to judge the truth and feasibility of such statements made by the other parties thru the links provided by us. We will not bear any financial and/or other compensatory responsibility in case of any loss or inconvenience of any of the visitors of our site, for using any such links. However, if any of our visitor faces any type of problem for using any such link then we urge them to kindly intimate us thru our contact us page. We shall definitely review the link and may even discontinue the promotion of the link to stop any further similar inconvenience to our visitors. However, the decision regarding our course of action against such reported links will solely be our prerogative.
We sincerely hope that this disclaimer notice will act just as a reminder and caution for our visitors and we won't ever have to act according to it . Hope our sincere effort to improve our services extended to our visitors will eliminate the possibility of any inconvenience of anyone thru this site.
Some Web Page(s) may be Under Maintenance
Our sincere and deepest gratitude to tripod.com for hosting our website and to all the following sites for their free multi-modal supports in Web Hosting and auxiliaries.
We hope that the links provided by us will be useful for all our visitors.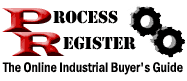 Search Engine Optimization and Free Submission
Geotechnical Directory Search Directory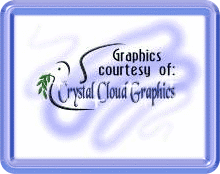 Featured Sites

Ocean Cruise & Hotel Booking Sites

Web Hosting & Domain Support Sites
Online Holiday Home Booking
Online Shopping and Auction Sites
Buy and Sell Text Link and Banner Ads

JewelryAuction

Total No. of Visitors since July 2006